MHI curates a collection of historically significant artifacts that are available for loan to qualified organizations without cost, for a period of 1 year (renewable annually). Artifacts are obtained by the institute through donations, loans, museum exchanges, or via direct purchase.
Saddam Hussein's Uniform
Brought back by an Iraqi War veteran who liberated it from Baghdad Airport. On of the only specimens with full-provenance and veteran information. Available for loan.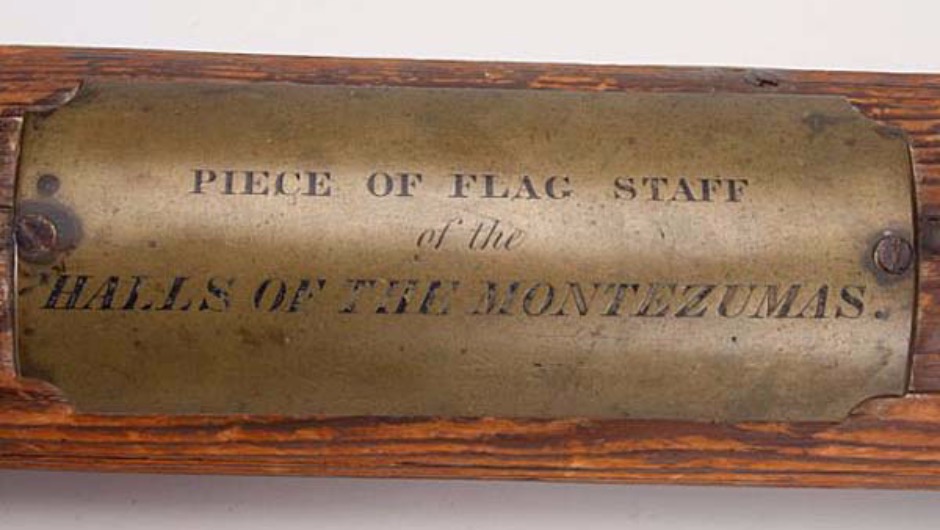 The Halls of Montezuma Flag Poll
This
segment of the flag poll from the Chapultapeck fort in Mexico City was acquired from
the
family of the Mexican American War veteran to whom it was presented. A legendary artifact from the building that inspired the first line of the Marines' Hymn. Available for loan.
Josef Mengele's Forged Passport
Italian passport forged for use in Argentina and used to support infamous Nazi war criminal Josef Mengele's cover as Gregor Helmuth. Retained in Mengele's business archive by his former secretary after he fled Buenos Aires in 1960. Available for loan.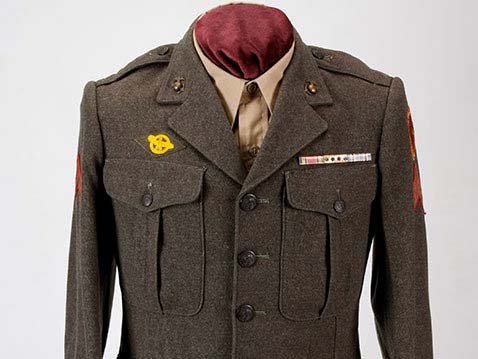 Navajo Code Talker Uniform
The uniform of George H. Kirk, Sr, Navajo Code Talker. This uniform was placed on permanent residence at the Navajo Nation Museum in Window Rock, Arizona.